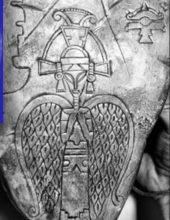 Obituary for Deena AutoPost Test
3.1 COMPANY BACKGROUND
Frazer Consultants mission is to revolutionize the funeral profession with cutting-edge personalization and technology solutions that make the funeral experience more meaningful for families and less demanding for the funeral home.
Matt Frazer started the company in 2003 with just memorial products (candles, memory books…). Then, he started Website Design, Consulting and Hosting for Funeral Homes. In 2015, he launched the flower store as part of the website, where you can buy flowers directly from the obituary. The strategy has evolved to create a comprehensive online payments platform for the funeral industry. That includes all the following: Consumer loans to pay for funeral expenses, crowd funding campaigns, life insurance assignments, point of sale for the people to pay by credit card. Now that Frazer Consultants has partnered with private equity to create a platform company to acquire and roll-up competitors in the sector, a system to handle the holding company with consolidated reporting is a must. The goal is to grow the company four times in the next 24-36 months.
3.2 FOCUS OF ENGAGEMENT
The transaction volume is overwhelming in QuickBooks online. Frazer Consultants cannot generate reports. They are using two versions of QuickBooks, online and desktop. The Tribute Stores are on QuickBooks Online whereas the Frazer Consultants and Tribute Insurance Assignment are on QuickBooks Desktop. Consolidations are done manually. Unable to match customer data across the platform, KPI and analytical reporting does not exist, no sophistication and no real financial reporting. They have limited user access on the QuickBooks Desktop version. They have multiple locations and online software will resolve the issue. The two Tribute Stores are on QBO for API integration. They have more than 800 transactions per day per tribute store. They will need to measure their ROI. They are planning to acquire more companies and need a system to handle all the transactions.

Frazer Consultants requested Go Live of Dec 1st, with focus on Ecommerce Integration, Automated Billings, Reporting and Consolidation.